Lawn Sprinkler Services LaSalle Ontario
by Thirsty Turf Irrigation Inc.
Thirsty Turf Irritation Inc. is a full-service lawn sprinkler company that focuses on repairs and maintenance for all irrigation systems in LaSalle Ontario and surrounding areas. Customers in need of home lawn sprinkler system services regularly turn to us for our seasonal service. The same goes for customers who are searching for pro-active way to save time and water with better irrigation. We can help LaSalle home owners keep their irrigation systems in fine working order. We accommodate the needs of residential and commercial clients in the Essex County area. We can be extremely helpful to clients that are looking to reduce water irritation costs significantly. If you want to get the rewards of irrigation that lasts, then Thirsty Turf can help!
LaSalle Lawn Sprinkler Services & Repairs
Thirsty Turf concentrates on many high-quality services for your lawn sprinkler systems. Our inspections can identify problem areas that may influence your system in the future. We perform complete system audits that are suitable for both residential and commercial systems. Our aim is to keep your lawn sprinklers in 100% working order, throughout the growing season. We perform system startups in the spring. If you request a spring startup, we'll give you a complimentary mini system audit and lawn health evaluation. If we notice any potential issues with the health of your lawn, we'll give you suggestions for any extra repairs or upgrades it may require.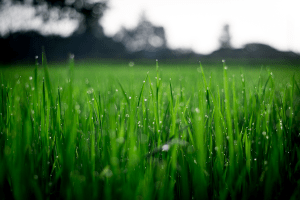 We work hard to keep your lawn in excellent condition well into the autumn season and beyond. Our fall system shutdowns are all-encompassing. Our specialists perform a running inspection prior to shutdown that looks for any hints of new problems before they blow out the system. They inspect systems in considerable detail. If we pick up on any clues that suggest problems, we'll give you a quote for services that can help. These system shutdowns come with useful timed interval shutdowns. These shutdowns are helpful due to the fact that they look out for rotor head overheating. Overheating can be an issue during shutdowns if they are rushed at higher than recommended pressures.
Lawn Sprinkler Repair Service in LaSalle Ontario
Thirsty Turf is known for outstanding lawn sprinkler system repair work. Our services are detailed and methodical as can be. Our lawn sprinkler repair work is effective and patient. We even offer irrigation repair work that can keep all kinds of problems at bay and and give you peace of mind. When your in need for a lawn sprinkler service in LaSalle that folks can trust, we're here for you. We serve customers in the LaSalle area and all throughout the Essex County.
Reach Out to Thirsty Turf For Irrigation Repair and More
Are you interested in professional lawn sprinkler services in LaSalle that you can depend on? Excellent! Give Thirsty Turf a call today. Reach out to us to request an appointment. We offer assistance with lawn sprinklers that LaSalle home and business owners can appreciate.
We're lawn sprinkler maintenance experts.
Does it seem like no matter what they do to fix it, the lawn is still brown in spots?
TIP TOP SHAPE
Tip Top Service
Call Thirsty Turf to schedule your system audit today and experience the difference attention to detail makes!